Updating MHUB-OS to the latest version
If you have received a notification in uControl or by email that an update is available for your MHUB-OS then follow these steps to update your system.
Go to MHUB-OS interface
There are two ways to achieve this:
From MHUB-OS Press the "MENU" button on the front of the MHUB for 5 seconds, wait for the IP address to appear, then enter that IP address (usually something like: http://192.168.1.240) in to any web browser on the same network.
From uControl Visit the settings page in the uControl app and click on the "DASH" (now called "MHUB-OS") to be directed to the MHUB-OS interface.
Updating MHUB-OS to the latest version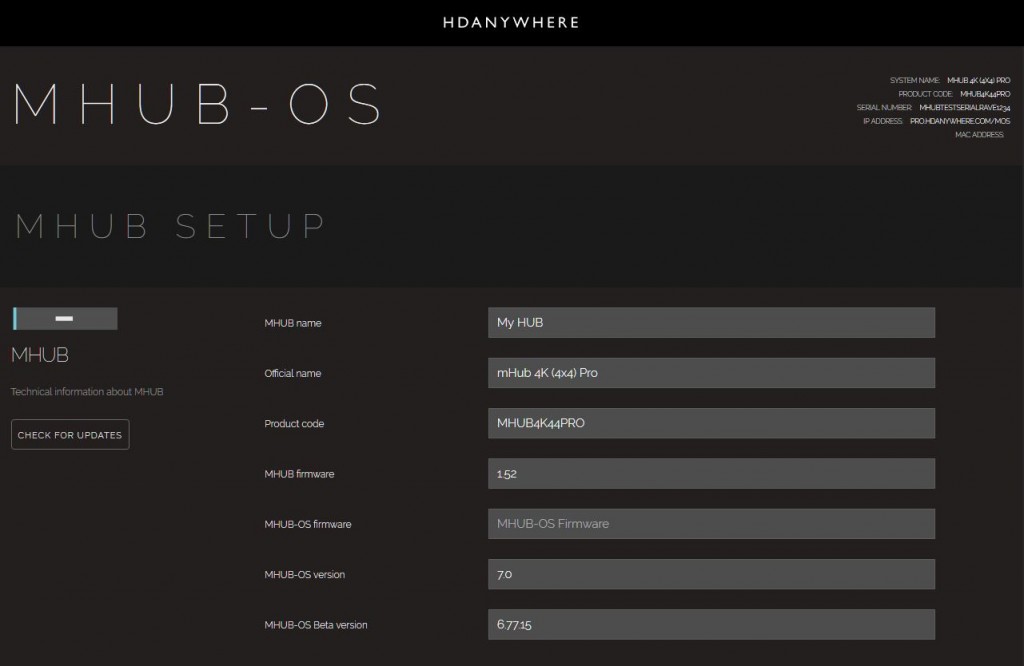 Click on the menu bar at the top of the page, this will reveal MHUB-OS's navigation menu
Click on "MHUB SETUP" in the menu
Find a the section at the top of the page called "MHUB" (from this area you can also check what version of MHUB-OS is installed).
Underneath that section there will be a button labelled "Check for updates" (see image). Select that option.
MHUB-OS's installation wizard should start. Follow the instructions to update MHUB-OS.