Resetting your system
DO NOT RESET YOUR SYSTEM IF YOU DO NOT KNOW WHAT YOUR HDA DEVICE DOES:
Your HDA hardware is an integrated system and very similar to a central heating boiler.
It maybe controlling your AV sources, displays, speakers, lights etc. If you reset your system and you do not know how to restore it yourself then it could render your AV unusable.
Is your system managed by a HDA Pro Installer?
If your system has been built and serviced by a HDA Pro Installer then please contact them first before resetting your device. This is especially important if they are servicing your system. If you proceed with a system reset then your HDA Pro can reserve the right to charge a call out fee to restore your system to a working state.
Resetting your system
If you are already connected to a HDA system:
uControl menu (top left menu icon) > Settings Cog (bottom left) > Utilities > Reset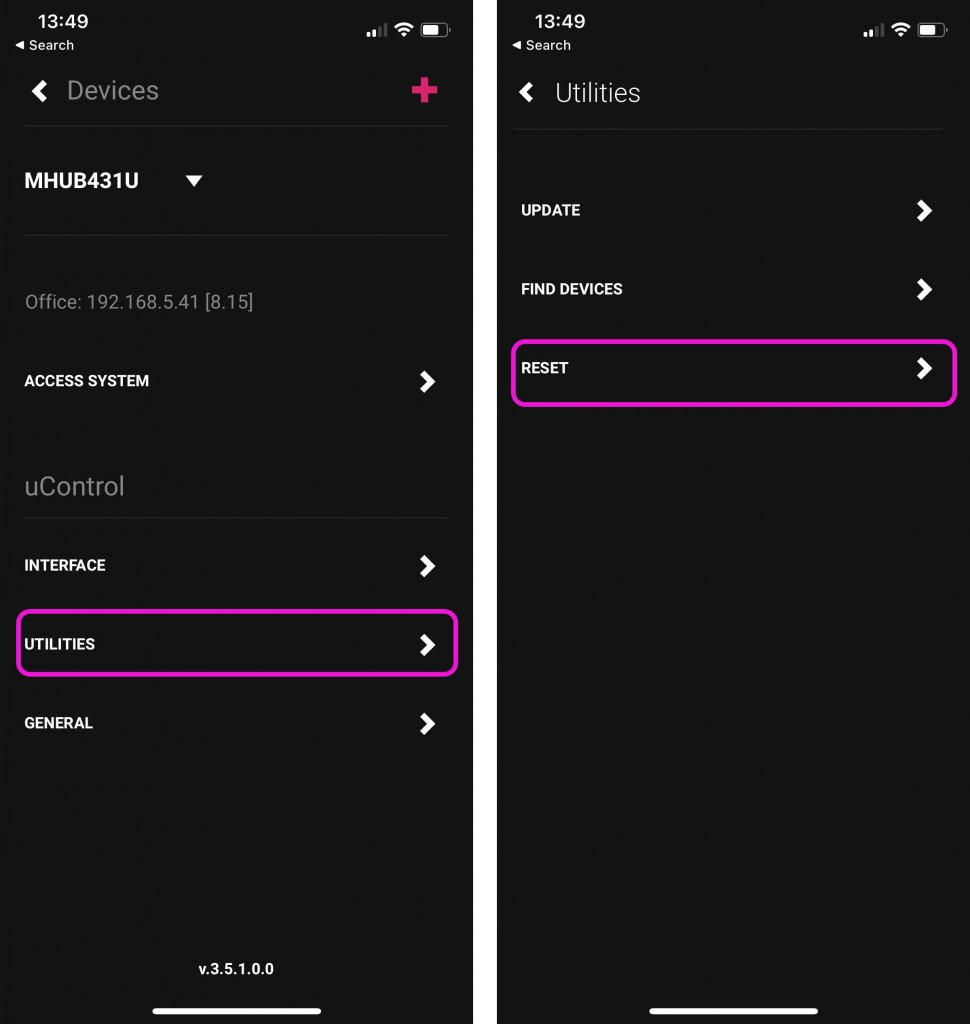 If you are not connected to any system:
uControl Splash Screen > Advanced > Utilities > Reset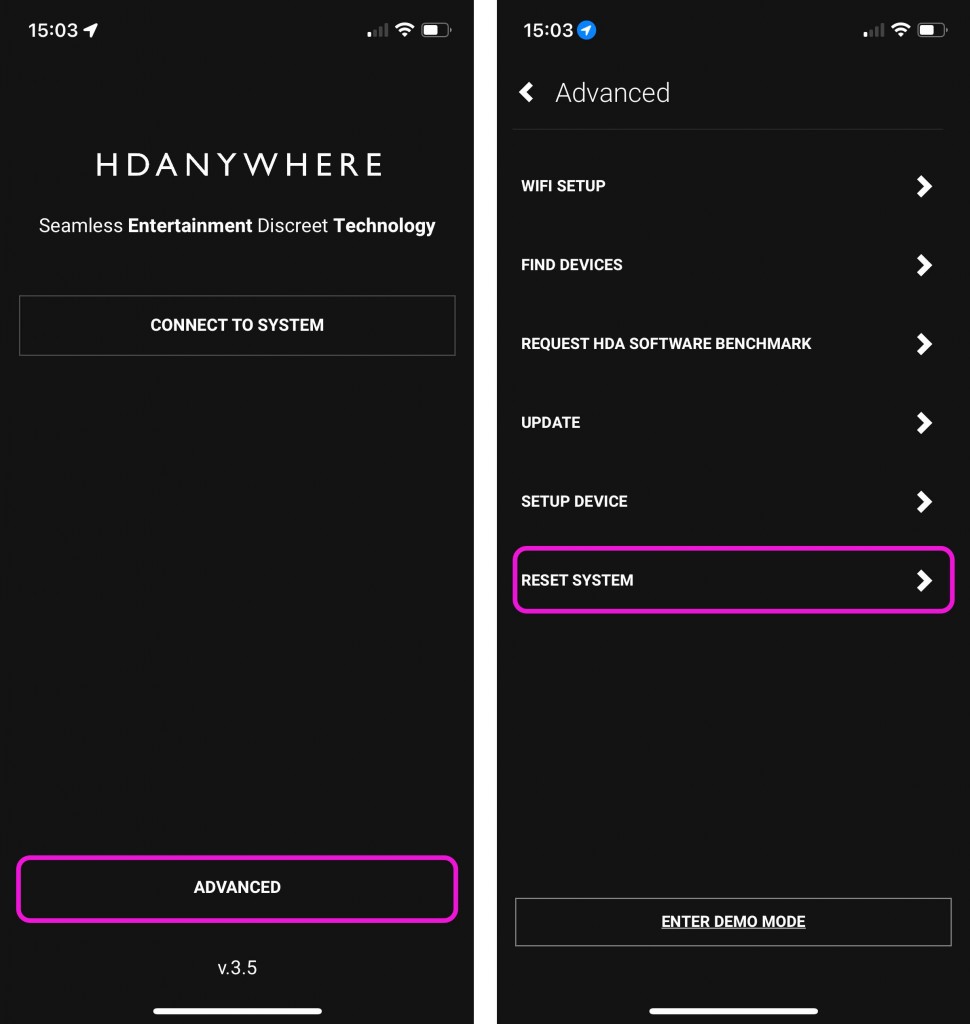 Tapping on reset will not work. You will need to tap the reset button 10 times in order to unlock the reset process. Follow instructions inside the app to continue with the system reset.