uControl is the remote app from HDANYWHERE(HDA), included free with all MHUB systems. Offering a beautifully simple option for AV system control* in every room with zero programming.
Watch TV your way
HDA's uControl lets you control sources, displays and AVR's attached to your MHUB as well as switching between the entertainment devices without using (or purchasing) a physical remote.
Optimised for all devices
The app works on most modern phones and tablet devices and the best bit… it's free.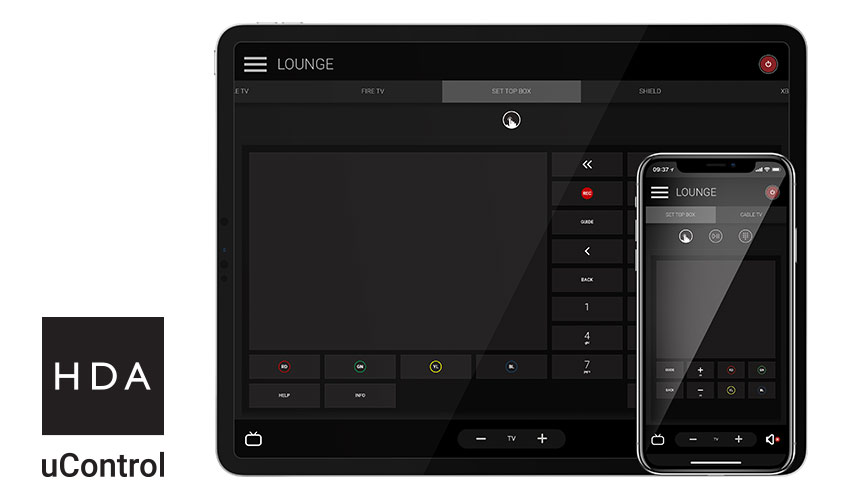 Support
Configuring and using HDANYWHERE uControl
Connecting to your MHUB, configuring your source devices, naming your rooms and using the app to switch between and control of your source devices -
Configuring uControl.
Voice integration
MHUB 4K PRO units support voice control,
Voice control with Amazon Echo
Sequences
How to create and modify sequences Sequences
Related support
MHUB-OS
MHUB-OS is at the heart of every MHUB 4K PRO MHUB-OS
HDANYWHERE Cloud
What is cloud and why is it important HDANYWHERE Cloud
Supported devices
All devices currently supported by uControl can be found Here