MHUB-OS is the operating system at the heart of all MHUB4K's and MHUB4K PRO's
Platforms: Browser Based
Full Matrix Configuration
MHUB-OS allows you to completely configure your matrix from your phone or computer with no need to install any software.
From MHUB-OS you can configure… Cloud Access, Network Settings, EDID management, UCONTROL and a lot more!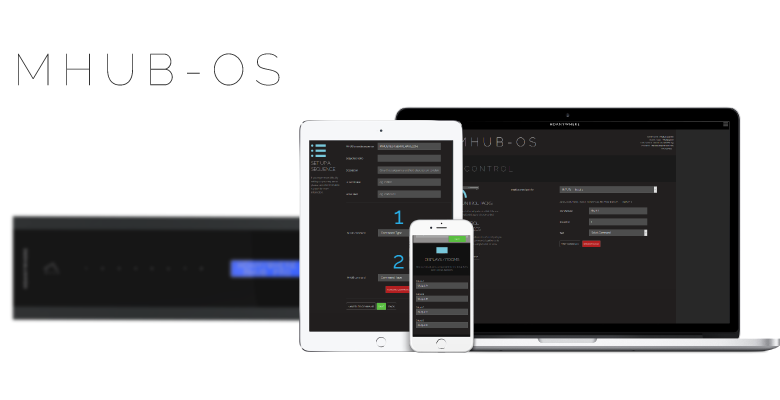 Support
Updating MHUB-OS to the latest version
Updating your MHUB to the latest version of MHUB-OS is very easy and can be completed in a couple of minutes. Follow this step-by-step guide to ensure your MHUB is up-to-date.
Update MHUB-OS
Configuring and using uControl
Connecting to your MHUB, configuring your source devices, naming your rooms and using the app to switch between and control of your source devices -
Configuring uControl.
Voice integration
MHUB 4K PRO units support voice control,
Voice control with Amazon Echo
Sequences
How to create and modify sequences Sequences