MHUB-OS is the operating system on board all MHUB and MHUB AUDIO devices.
Platforms: can be accessed via web browser
Current stable release: MHUB-OS 8.02 Click for update instructions.
MHUB-OS is installed on the following devices
MHUB: MHUB431U, MHUB862U
MHUB PRO: MHUBPRO4440, MHUB4K44PRO, MHUB4K88PRO
MHUB MAX: MHUBMAX44
MHUB AUDIO: MHUBAUDIO64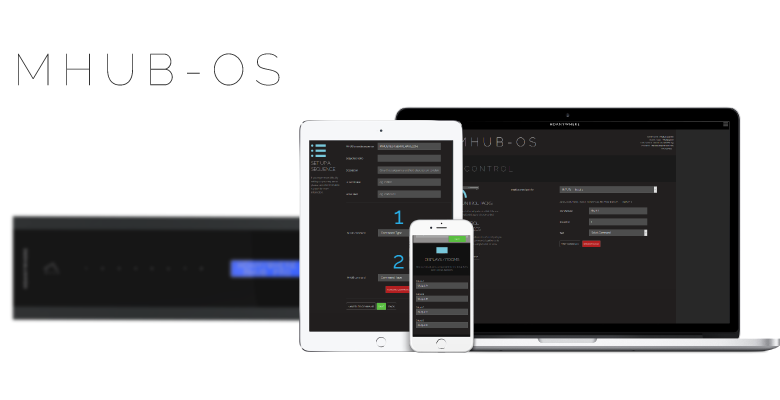 Support
First boot process guide
MHUB-OS 8 introduces zones which are new to the first boot process. Learn how to setup a zone and assign an output from MHUB to one in this guide.
MHUB-OS first boot process and guide.
Updating MHUB-OS to the latest version
Updating your MHUB to the latest version of MHUB-OS is very easy and can be completed in a couple of minutes. Follow this step-by-step guide to ensure your MHUB is up-to-date.
Update MHUB-OS
Zones 101: Creating, editing and using zones
MHUB-OS 8 allows for multiple outputs from multiple MHUB devices to be assigned to a zone. Sounds confusing? It isn't, this handy guide will explain everything you need to know to get the most out of your MHUB system.
Adding, editing and using zones.
Configuring and using uControl
Connecting to your MHUB, configuring your source devices, naming your rooms and using the app to switch between and control of your source devices -
Configuring uControl.
Voice integration
MHUB 4K PRO units support voice control,
Voice control with Amazon Echo
Sequences
How to create and modify sequences Sequences