If you're looking to distribute a 3D source device using the EX50 50m extender set, then carry out the following steps.
1. Before you connect your 3D source device to the transmitter, locate the SimplEDID dial on the side of transmitter, which is labelled with the figure 3 below: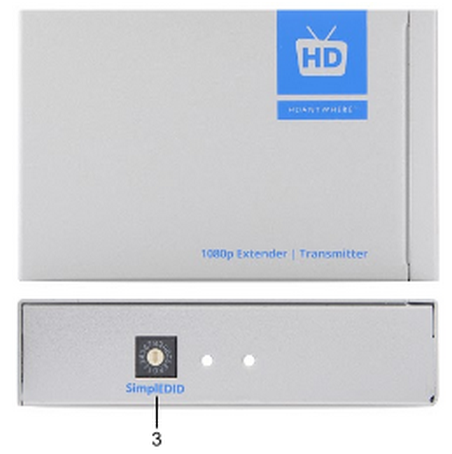 2. On the SimplEDID profile table in the EX50 manual, there are three choices of 3D EDID profiles (highlighted below). Pick the profile that suits the audio format that you wish to distribute.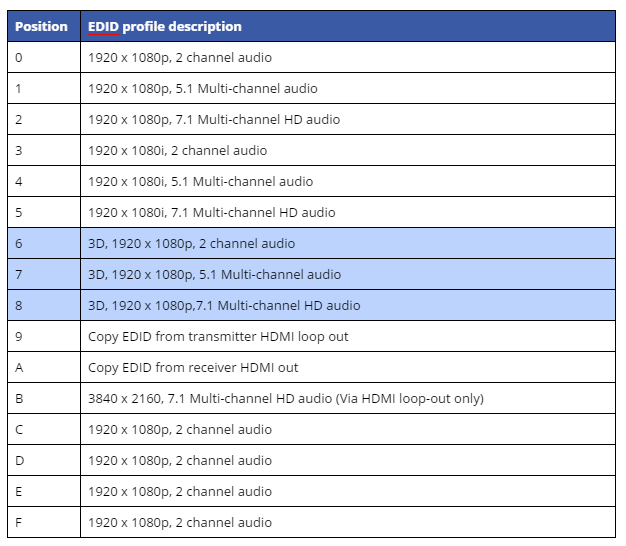 3. Now use a small screw driver to turn the dial manually to the desired 3D EDID profile, which are lettered / numbered on the dial, as show below.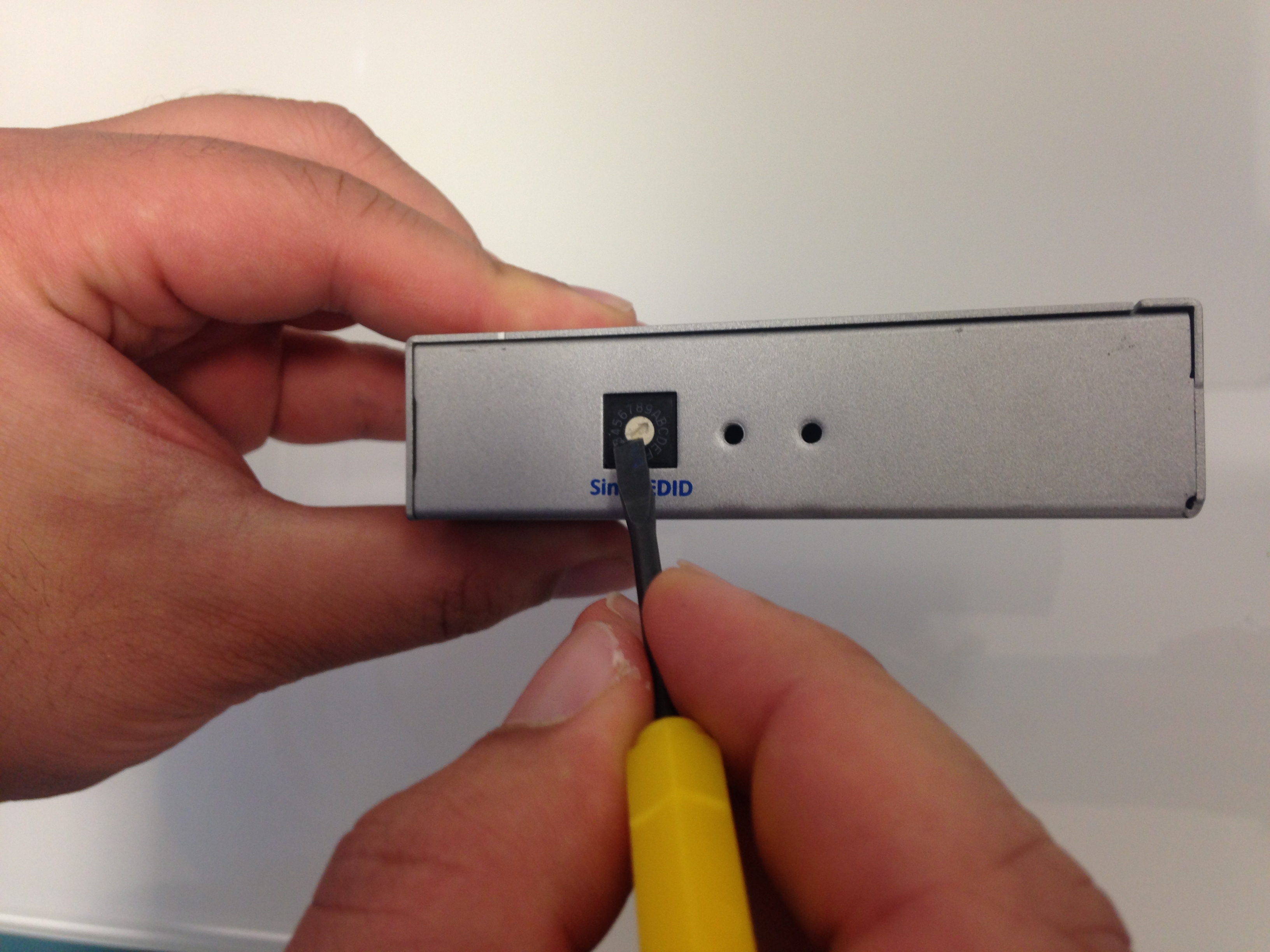 4. Finally, connect your 3D source device to the transmitter via HDMI cable. Connect the transmitter to the receiver using a single run of Cat cable and connect the receiver to the display using a HDMI cable.
If distributing to a local display via the HDMI loop out on the receiver, then also connect the receiver to the local display using a HDMI cable.
Power the source device on and the TV(s) should be showing the 3D video and outputting the chosen audio correctly.
IMPORTANT: With EX50s, changes EDID profiles are only recognised once the transmitter is powered off then on again.  
If you need to change the EDID profile of the EX50 extender set once the extender is up and running then you must disconnect / power off the transmitter. Next, manually change the EDID profile once again. Connect up the EX50s as step 4 recommends. You cannot change an EDID profile whilst the transmitter is connected / on.